DNA editing experiment enlivens ethics debate
Hang on for a minute...we're trying to find some more stories you might like.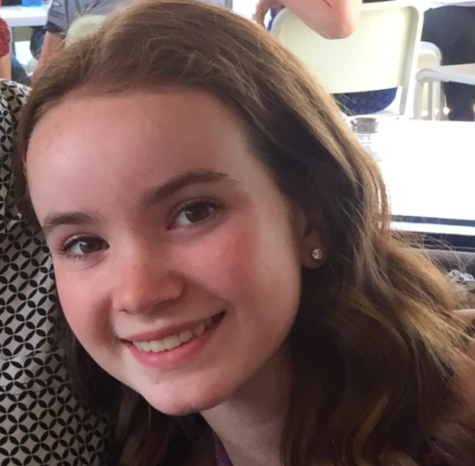 More stories from Ella Wishchuk
Imagine a world where designing a baby with desirable and attractive features was possible or genetic diseases such as cancer could be wiped off the face of the earth.
These existential and seemingly futuristic ideals are being questioned around the world today following the recent DNA editing experiment of Chinese scientist professor Dr. He Jiankui.
Dr. Jiankui claims to have produced the world's first genetically modified babies, twin girls Nana and Lulu, through the use of the gene-editing tool Crispr-Cas9. With this tool, the genes of the embryos were edited to resist Human Immunodeficiency Virus, or HIV.
"Wow," Cathedral Catholic High School Dons For Life club administrator Miss Catherine LaPorte said. "But not in a 'wow this is great' way, but rather 'wow this is where science is going.'"
News of this experiment was announced in late November 2018 following the birth of the twins, stirring skepticism among scientists, the public, and the Catholic Faith regarding the ethics and consequences of Dr. Jiankui's work.
"This new announcement has thrown the scientific community into a new era," University of San Diego Biology, specifically genetic ethics, professor Dr. Laura Rivard said. "We've crossed over from focusing on ways to identify and study genetic changes in humans to directly fixing them."
Crispr-Cas9 technology, its effect on embryos still unknown, was directed by Dr. Jiankui to disable the CCR5 gene used to make a crucial HIV protein, according to the National Center for Biotechnology Information.
Scientists such as Dr. Rivard question the responsibility of scientists who may use technology like Crispr-Cas9 in the near future, and express that transparency rather than secrecy is key.
"There are so many questions to be answered about what types of genetic alterations are acceptable," Dr. Rivard said. "Should this technology be reserved for serious diseases? What about vanity traits like hair or eye color?
"Experiments with that profound of an impact need to be performed in a transparent way with input from other scientists, ethicists, and medical professionals."
The true impact of this experiment on the twins' development will reveal itself in time.
"The bottom line is that Dr. Jiankui took a gamble for personal gain, and the stakes are two baby girls named Nana and Lulu," Dr. Rivard said.
While the scientific world nervously anticipates the unknown possibilities of similar experiments, the Catholic Church scorns such practices of unnatural alteration of DNA.
"It is important to view people as a gift from God," CCHS priest Father Martin Latiff said. "Every single human person is a human life God loves very much no matter how small, how tiny, how old, or how challenged that person could be because of certain illness the person is going through."
The Catholic Church believes that seeking to enhance one's offspring violates principles of justice and charity because seeking enhancements creates a dominance of certain people over others, according to The National Catholic Bioethics Center.
In the eyes of the Catholic Church, Dr. Jiankui's experiment challenges the dignity of life, which the Catholic Church fights to protect.
"The principle is that as good as our intentions might be, we cannot cause any evil as a means to attain a certain good," Father Martin said. "We [the Catholic Church] value each and every human life and human person."
Upon Father Martin's first look at Dr. Jiankui's experiment, he reacted with dissatisfaction.
"I was disappointed that research can be misused to the detriment of the life of human beings, but also at the same time I saw it as an opportunity to have a conversation with people about the value of human life," Father Martin said.
The fast-paced advancement of gene-editing technology challenges the Catholic faith as well as governmental laws to keep up with new discoveries.
"Biology is moving faster than the laws and ethics are moving," CCHS biology teacher Mrs. Michelle Stallings said. "That is the hard part. Even the Church admits they are struggling to keep up with the technology."
Increased speed in scientific advancements regarding DNA editing arouses fears about extreme powers of technology, in which parents choose their ideal child.
"Gene manipulation is something that is dangerous because genetically editing babies allows you to essentially create your own child," Miss LaPorte said.
Not only are Nana and Lulu the first example for the world in terms of edited children, but also they will pass on the genetic changes that come with this experiment for generations to come.
"It's a slippery slope," Miss LaPorte said. "Now a mother and a father can say we are going to do some gene manipulation to create this child to be free from X, Y, or Z, whatever that X, Y, or Z is.
"That is not for us to create, that is for God to create."

About the Writer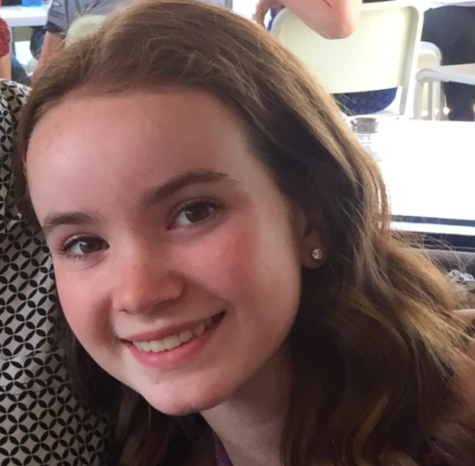 Ella Wishchuk, Assistant Spiritual Life Editor
As a sophomore at Cathedral Catholic High School, I look forward to blossoming as a young journalist and becoming a new member of the El Cid team. I consider...