Extending excellent education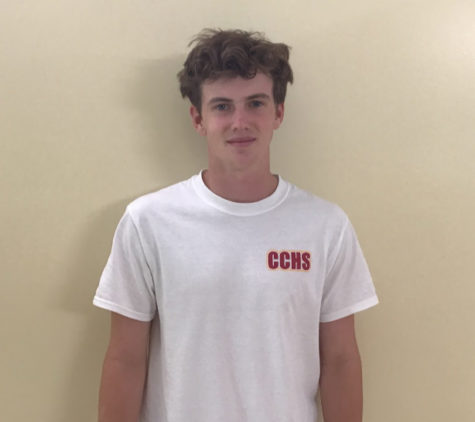 More stories from Cole Hume
The Cristo Rey Network, a Catholic organization providing excellent education to less fortunate communities, plans to institute a school in southeastern San Diego in 2020. The format of the school is unique, as the students will work a suit-and-tie job one day of the school week, which funds their tuition to Cristo Rey.
"My hope of what we will be able to accomplish is to serve low-income students in San Diego and give them a top notch education and all the opportunity they deserve," feasibility study coordinator for Cristo Rey Miss Maria Moodie said. "We are building a school for kids without a high quality school option right now."
Cathedral Catholic High School will foster a supportive relationship with Cristo Rey San Diego High School as CCHS parents and alumni have already volunteered to extend resources to the new school.
"I have been a part of their feasibility study for the past two years, so I have invested my own personal time into it," CCHS principal Dr. Kevin Calkins said. "We at CCHS, along with the diocese, fully support Cristo Rey. CCHS has even discussed providing a job for the Cristo Rey program."
CCHS has also aided the Cristo Rey program through alumni and parents, offering job opportunities and resources for the eventual 2020 opening.
"Dr. Calkins has been a huge help for us, as he has been serving on our committee, and he's introduced us to some [CCHS] parents that may be able to help with Cristo Rey," Miss Moodie said. "Initially, we are hoping to build bridges with CCHS to help get jobs for the program, eventually though we would love for the students to work together at some capacity."
The Cristo Rey school will exist in the most poverty-ridden area of San Diego, and it will extend a helping hand to students dealing with impoverishment struggles.
The freshman class of Cristo Rey is currently in seventh grade, as the 2020 opening will consist of a single freshman class, who will be the first to benefit from Cristo Rey's works. Each year, the school will introduce a new class, and by 2024, Cristo Rey San Diego will see its first complete high school and first graduating class.
"Right now, we are working really hard to meet seventh graders and their parents and discuss Cristo Rey and their possible course of action for high school," Miss Moodie said. "Any place where you can find a seventh grader, we are trying to meet them there because they don't know about us, and we want to make sure we have planted the seed for when they are choosing their high school."
Trying to recruit middle-schoolers for a high school, where a superb education is the focus, can be difficult because of education's lack of priority in most 13 year old's minds.
"We are new here in San Diego, but we have 35 successful schools across the country that operate with this model," Miss Moodie said. "We are able to promote the school by relating it to the students through videos of other students' perspectives who are currently in the program elsewhere."
Additionally, Dr. Calkins has strong ties to Cristo Rey's program that transcends his San Diego connection to the school. Dr. Calkins served as dean of academics at Verbum Dei, a Cristo Rey model school in Los Angeles, before becoming the CCHS principal, and he now will support the relationship of the two San Diego Catholic high schools.
The generous efforts Dr. Calkins witnessed while serving as dean of academics inspired him and made harboring a supportive relationship with the incoming local Cristo Rey model an obvious choice.
"I remember when I was working there, there was a kid who had a job as just an average intern at a big bank," Dr. Calkins said. "He ended up being the vice president of that large bank just a few years later."
Miss Ana Rosado, Cristo Rey New York class of 2008 member, currently exemplifies the benefits of Cristo Rey, as she works toward her doctorate at Northwestern University. Although growing up in an underprivileged area of New York would wound many people's ability to pursue a higher education, Miss Rosado thrived after being given an opportunity from the Cristo Rey Network.
"For students offered an opportunity to attend a school like Cristo Rey, I recommend to keep an open mind," Miss Rosado said. "Cristo Rey opened more doors for me than I could've imagined. Before attending, I thought 'oh maybe I'll go to college,' and I really had no idea of what my future would be like
"But then, after being exposed to so many professionals and careers through Cristo Rey, my dreams became bigger and bigger."
According to Miss Rosado, Cristo Rey provides so much more than a common quality high school education because it supplies an educational occupation.
"The program really helps you learn other important stuff that could help you in your future," Miss Rosado said. "Everything from shaking a hand, how to take notes when your supervisor is talking to you, to how to use excel, [Cristo Rey's program], really was comprehensive enough for me to succeed at work and be prepared for the future."
The process of instituting Cristo Rey is in its early stages, however, crucial steps are currently being taken as the president of the school is soon to be chosen. Cristo Rey San Diego will reside in the abandoned St. Jude's elementary school in southeastern San Diego. During its first few years, the facility will be improved, and the school will expand soon after, according to Dr. Calkins.
"Once the president is hired, he or she will start a campaign to raise money to build a high school," Dr. Calkins said. "We have a lot of land already secured for it on the ground of St. Rita's Parish, and they would build not a 'Cathedral Catholic', but a high school that is modest but also nice, efficient, and appropriate."
Cristo Rey has benefitted the future of more than 15,000 graduates and currently educates more than 12,000 students across 22 states. Cristo Rey San Diego plans to ultimately educate young people of limited economic means to become men and women of faith, purpose, and service, according to Cristoreysandiego.org.
"What Cristo Rey ultimately does is give an opportunity to kids with potential who can't access the resources to reach that full potential," Miss Rosado said. "I come from an immigrant family, and I grew up in South Bronx, yet I am able to enter a graduate program at Northwestern University. I don't think there was anything particularly special about me compared to those I grew up with, but Cristo Rey gave me the access to meet my full potential."
If readers would like to support Cristo Rey's mission by possibly supplying job opportunities or resources, they can reach out to Ms. Moodie by emailing [email protected]. To find more information on the organization and its works, interested people can check out its official website https://www.cristoreynetwork.org/ or the San Diego specific site https://www.cristoreysandiego.org/.