Got blood?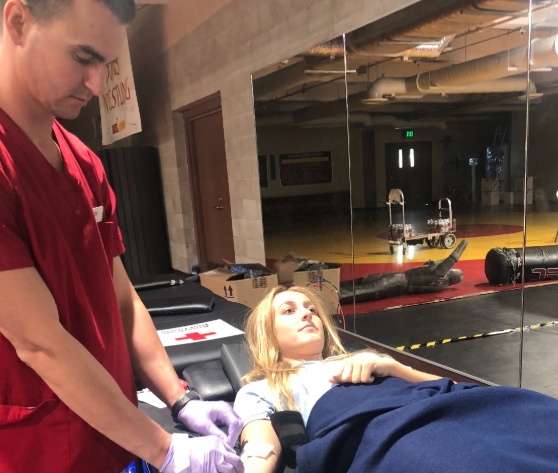 Hang on for a minute...we're trying to find some more stories you might like.
Giving blood is a family affair for Cathedral Catholic High School student Erin Ruh '20.
"It's a good way to give back to the community," Ruh said. "My family all does it so I thought it would be a good thing for me to do, too."
Excited to follow in her family's footsteps, Ruh gave blood for the first time through the Red Cross Blood Drive this Thursday in the Green Room as CCHS teamed with the Red Cross Association to host the annual Blood Drive in hopes of saving lives and augmenting San Diego's diminishing blood supply.
According to Red Cross Club moderator Ms. Brittney Cairns, the CCHS blood drive yielded 30 pints of blood donated by 37 students.
Ms. Dharma Nichols, who serves as a senior account manager for the American Red Cross Association, stresses the importance of blood donations.
"Only blood that is donated is actually able to be given to human beings in hospitals," Ms. Nichols said. "We supply local hospitals with the blood that is donated."
According to the American Red Cross Association, it hosts approximately 500 blood drives daily. Further, every two seconds a person in the U.S. is in need of blood, and one donation saves up to three lives.
"The blood goes to help those [people] who are seriously in need and have to have a transfusion," student leader of the blood drive Brady Fontenot '20 said.
The Red Cross Association, along with student volunteers, encourages all eligible students to participate in these annual life-saving events.
"Anyone 16 and up is welcome to volunteer," Fontenot said. "Even if you can not donate blood, there are other ways to support the foundation and help out."
Ms. Nichols expressed her gratitude for students taking the opportunity to make a difference in the community, and she even shared her own experiences regarding donating blood.
"Giving blood makes me feel like I'm doing my part to save a life," Ms. Nichols said.
As blood donors filled the Green Room, CCHS students ultimately succeeded in another year of reaching out to help less fortunate people survive and ultimately make the world a better place.
"Giving blood makes me feel really good because there is a warmth in my heart that comes from being able to help other [people]," first-time blood donor Logan Cunningham '20 said.

About the Writer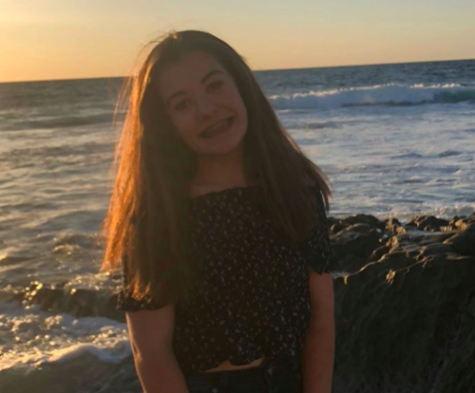 Lauren McKittrick, Assistant News Editor
With a strong passion for writing, I aspire to improve upon my skills as El Cid's Assistant News Editor this school year. While this opportunity allows...