CCHS aims to reduce suicide stigma
April 16, 2018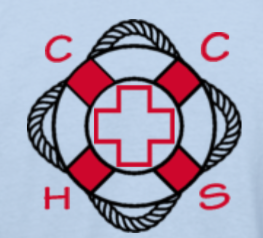 By sponsoring various activities and events related to educating students about suicide, Cathedral Catholic High School kicked off Suicide Prevention Week today in an effort to promote suicide awareness and to prevent future deaths.
"My real hope is that this week is educational and empowering for students," CCHS psychology teacher and event presenter Mr. Frank Caro said. "Even for those [students] who feel emotionally healthy, there is a good chance they know someone who could use their support. [The week] will also help them be healthier and when struggles do come his or her way, they will be educated about the nature of sadness and what to do about it.
"The activities NHS, ASB, and Campus Ministry has set up are all aimed at connecting people."
The agenda for the week consists of lunch presentations led by Mr. Caro on Monday and Wednesday, when he will discuss the signs and symptoms of depression that can lead to suicidal ideation. Coupled with Mr. Caro's presentations, campus ministry will host a celebration of one another and prayer in the St. Therese Chapel to complement the resource fair being held daily during lunch to provide information to students.
To close the week, Thursday's light group class will focus on student personal support sources. A celebration of life day complete with a spirited lunch filled with activities, music, and faculty-staff game will anchor Friday's activities.
CCHS administration and wellness team wants to emphasize the student-led quality of the week, and did so by involving student clubs and organizations.
"It's great that our school is having suicide prevention week and involving Clubs, ASB, and Campus Ministry," ASB member Lucy O'Donnell '18 said. "Having clubs, ASB, and Campus Ministry students help carry out this week is such a perfect way to give other students a voice in what they think will be beneficial to the rest of the CCHS student body."
Instead of holding an entire week dedicated to curbing suicide, CCHS held a single day in recent years. After recognizing the success of last year's Yellow Ribbon Day, a consensus formed on the expansion of a day-long event to a week-long event, CCHS Wellness Director Mrs. Ashley Bascom said.
"Based on the culture and the needs of our students and the history of things that have happened on campus in the past, we've been asking students what they are ready for," Mrs. Bascom said. "Last year, students came and said…they felt ready for a whole week with the idea of how [they] can get help."
Suicide plagues society and unfortunately suicide rates have increased in the U.S., especially among teens. As horrific suicide can be, the statistics surrounding it are similarly horrid. According to American Foundation for Suicide Prevention, for every suicide, 25 people attempt suicide, and 123 people suicide on average commit suicide daily in the U.S.
"Knowing the signs and knowing that it is okay to turn to others for help is so important," O'Donnell said. "This week is all about extending your support and showing your love for your peers. If students can learn how to comfort others whom are having suicidal thoughts or learn about how to get help for themselves, it can prevent so much."
Along with the event's extended time frame, the name changed from Yellow Ribbon Day to Suicide Prevention Week to accommodate the many CCHS organizations involved this year in planning the event. Yellow Ribbon is a foundation that is still involved, but CCHS has opened up the week of awareness to more foundations, such as Project Semicolon.
Another significant contributor to the name change is the importance of reducing the stigma associated when fosters suicidal thoughts.
Instead, everyone should feel comfortable talking about his or her mental health without feeling guilty or embarrassed. By bluntly calling the week Suicide Prevention Week, the CCHS community is not hiding behind an indirect name, but it is attempting instead to normalize suicide and mental health discussions, according to Mrs. Bascom.
The CCHS community endured the sorrow and despair of suicide in the past with the passing of beloved Don Jay Zolina, whose death played a major role in the formation of the week and the involvement of students.
"It's quite typical for a high school to have a day [for suicide awareness]," Mrs. Bascom said. "But with Jay's passing, it became more personal for our students and our teachers. That's where the conversation of not having it being an adult driven day, but a student-driven day or week became important."
CCHS hopes all students attend what they can during the week, and ultimately that prevention and awareness is a product of the week.
"Prevention is about awareness with respect to educating those [students] who are having suicidal thoughts and for those [students] close to someone needing help with suicidal thoughts," Mr. Caro said. "For the person struggling with suicidal thoughts, awareness brings the clear message that they are not alone. They are valuable. They are loved. They matter.
"Awareness for others helps us to see the warning signs and to then take steps to help."