Move over, Einstein
CCHS students to compete in science and engineering fair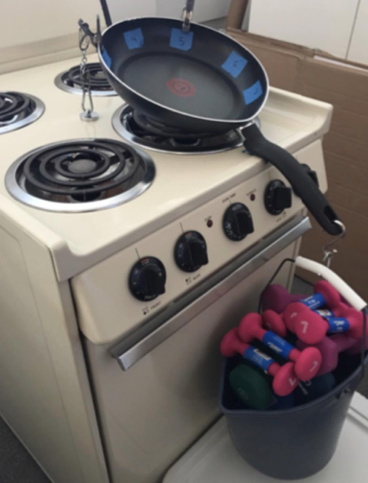 Four Cathedral Catholic High School students will participate in the 64th Annual Greater San Diego Science and Engineering Fair March 14 at the Balboa Park Activities Center in order to showcase their projects to judges and third-party proxies with hopes of advancing to the statewide competition.
"A common misconception is that since [CCHS] is a Catholic institution we can't do science since faith and reason are incompatible," CCHS earth science and oceanography teacher Mrs. Jeanette Lopatka said. "However, I always say that not only can Catholics do science, but we invented science."
The participating CCHS students include Remy Reeb '20 and Kevin Lopatka '20, advised by Mrs. Lopatka, as well as Francisco Catanzaro '21 and Isabella Catanzaro '19, advised by CCHS physics teachers Mrs. Marjan Rafie and Mrs. Stephanie Pena.
While Mrs. Lopatka and Mrs. Rafie moderate their students during the procedural process, each student completes his or her project independently.
"I act more as an adviser for the students," Mrs. Lopatka said. "I make sure that they have filled out the proper safety forms and are following the scientific method properly. [The students] do the research, trial runs, data collecting, etc."
Kevin Lopatka, a four-time participant in the GSDSEF and two-time winner in the engineering category, will present a project entitled "Optimization of Training in Convolutional Neural Networks" in the Computer Science category. The project, a simulated computer service, is software that recognizes handwritten digits on an application, such as Notability, and then turns it into a computerized digit.
Reeb's project entitled "Reducing the Incidence of Scald Burns in Children Five and Under" aims to create a device that prevents children under the age of five from pulling a pan off of a stovetop in a home kitchen, which is the leading cause of scald burns in children under the age of five.
Reeb has participated in GSDSEF three times, taking first place in the consumer testing category in 2015 and second place in the engineering category in 2016.
"I hope to gain more confidence in myself and in my public speaking because I've always struggled with that," Reeb said. "This experience will hopefully help me improve in those areas of my life."
Isabella Catanzaro, a two-time winner of the GSDSEF, conducted a project involving wall insulation that keeps a constant temperature within a building. She studied how to reduce levels of convection, conduction, and radiation within drywall, finding that radiation is the most variable on temperature, prompting her to make that her research focus.
"I'm excited to be doing this project because it is the first project that can directly affect me and other people," Isabella Catanzaro said. "Since my house gets very hot during the summer, my family and I might use my own findings and implement them in our house."
Francisco Catanzaro worked on a project entitled "Bending Stress Forces in Bipedal Locomotion" in which he fabricated different leg shapes out of acrylic (i.e. flat-footed T-Rex leg, J-shape prosthetic leg), applied forces to those legs, and used polarized light to view the stress in each leg, findingthat biologically inspired legs, such as the T-Rex legs, are stiffer and more stress concentrated, while human prosthetic legs provide more flexibility and evenly distribute the stress.
"I love seeing students inspired, engaged, and wanting to learn," Mrs. Pena said. "Francisco did an amazing job on this project, and I think this shows that he is a promising scientist. I would love to see him continue with this and other projects.
"I look forward to seeing what he does in the future."
All of the students participating in the GSDSEF have passed a screening process, thus solidifying their slots as candidates for the fair.
Once they arrive at the fair, three different types of judging take place: categorial judging, sweepstakes judging, and professional societies judging.
The category judges decide the award placements within 16 different categories, ranging from math to health science. While some students may place first in their given categories, that position does not guarantee them a spot at the California Science and Engineering Fair, as they need to be selected for that, as well.
According to GSDSEF, sweepstakes judge teams review projects that have been recommended by the category judges for sweepstakes consideration. Students chosen can receive cash awards, a college scholarship award, and the opportunity to compete in the INTEL International Science and Engineering Fair.
Professional societies and other third-party organizations put together their own awards, ranging from ribbons to monetary scholarships.
"Although it is always nice to win an award, participating in this fair alone offers a chance for students to see what other students are doing and a chance for personal growth," Mrs. Lopatka said. "I tell them that, 'If you haven't failed, you haven't set the bar high enough for yourself.' "
The awards ceremony takes place at the Air and Space Museum on Thursday March 14 from 5:30-8:30 p.m. Additionally, the GSDSEF science projects are open to the public on March 18.
If chosen for the California Science and Engineering Fair, the students will compete against approximately 900 other students from about 400 different California schools on April 23-24 for awards totaling $60,000, according to the CSEF.
View Comments (2)
About the Contributor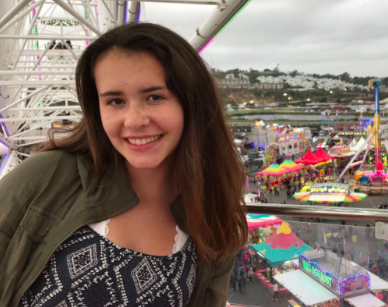 Lauren Boyer, Entertainment Editor
After an exciting year as the Photo and News Editor for El Cid, I will lead the new Entertainment section as the editor. I look forward to learning even...