CCHS announces drug awareness program
Focus on education anchors program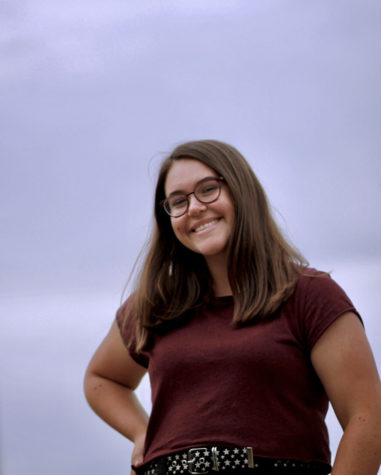 More stories from Angelina Hicks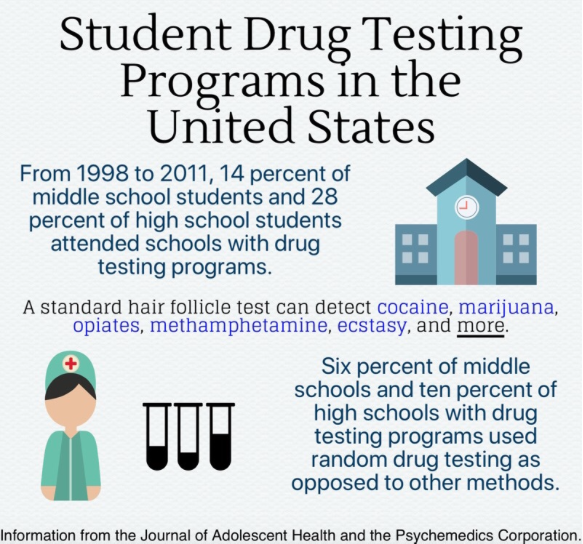 In an effort to educate the Cathedral Catholic High School community about the negative effects of drug use and to provide professional help if necessary, CCHS will implement for the first time next school year a comprehensive alcohol and drug awareness program, which will include students being tested randomly using hair samples and cheek swabs.
"The drug tests will be completely random," CCHS Dean of Students Mr. Michael Wallace said. "An off-campus company will randomly generate a list of numbers for us. It won't matter to them because they won't have names. We will then tie the numbers they give us to names of our students and pull them out of class to receive a hair and cheek swab test."
The program's goal is to educate CCHS students, parents, and teachers about the negative effects of illicit drug and alcohol consumption among youth. Drug awareness lessons will be incorporated into selected courses, including religion, anatomy/physiology, and psychology classes, Mr. Wallace said.
To clarify the program's educational focus and to dispel any student misconceptions, the CCHS administration also will hold question and answer sessions in the lecture hall March 7, 14, and 21 for any students wishing to know more about the program.
Moreover, the administration will schedule parent and teacher educational nights to inform all CCHS community stakeholders of the new program, its goals, and testing procedures. 
Although many schools with student drug testing programs test urine, hair proves much more effective.
According to the Psychemedics Corporation, standard hair follicle drug tests detect cocaine, marijuana, opiates, methamphetamine, ecstasy, and more. The window for drug detection from hair follicles lasts up to 90 days, while some drugs in urine are undetectable after 72 hours.
The Psychemedics Corporation, a drug-detection company that pioneered the use of hair drug testing, claims a standard screening procedure requires a "cosmetically undetectable" piece of hair about the thickness of a shoelace tip and about 1.5 inches in length, typically extracted from the back of the head near the crown. The use of common hair products, such as shampoos, gels, and conditioners, and common hair treatments, such as dyeing, bleaching, and perming, generally do not affect test results.
Although hair drug tests cannot detect alcohol, cheek swab tests can. Determining how long alcohol will remain detectable in the body varies significantly depending on the test, but it typically does not last longer than one day, according to drugtestsinbulk.com.
The off-campus company CCHS will utilize for testing is not yet finalized, Mr. Wallace said.
"With the changes in society and the increase of acceptance of drugs and alcohol, especially by youth, we thought it would be necessary to help students understand the negative effects [of drug use] because a lot of them don't know," Mr. Wallace said. "We want to educate everyone on the topic of alcohol and drugs."
CCHS will follow the examples of many other schools across the nation that have instituted similar programs.
According to a 2013 national study conducted by the Journal of Adolescent Health, 28 percent of high schoolers from 1998 to 2011 attended schools with some sort of drug testing program, with 10 percent being random drug tests.
Mater Dei High School in Santa Ana, California instituted a similar program a few years ago, providing its administration the opportunity to help its community of students and parents, alike.
"Having the program has helped us assist the students and parents in our community," Ms. Jane Park, who serves as MDHS administrative assistant of student services, said. "We have been able to help both students who have tested both positive and negative so we can fix any problems before they get worse."
Although most public schools carry a zero-tolerance policy toward students found positive for drug use, CCHS will not follow suit, Mr. Wallace said. Instead, the administration will help students become drug-free instead of just sending them off to another school without any help.
"We will be taking a restorative approach," Mr. Wallace said. "If somebody does have a positive test, it's not going to result in an automatic expulsion. We're going to work with the student and his or her parents to find out what steps would best help them get better.
"
We want to keep everyone as part of our community, and we want to get them some help."
— Mr. Wallace
CCHS administration decided to establish the program in order to combat the growing normalcy of drugs and alcohol among youth, especially after the 2016 legalization of cannabis in California under the Adult Use of Marijuana Act.
"We were just noticing in society how much drugs were sensationalized, and drugs were promoted as okay through social media, music, and celebrities," Mr. Wallace said. "People think it's okay to do marijuana because it's legalized in California, but they don't think about the details.
"Nobody pays attention to that."
In fact, a 2015 study showed 35 percent of seniors used marijuana in the past year, 81 percent claim it is easy to get marijuana, and only 32 percent responded that marijuana is harmful. In addition, 68 percent of seniors have tried alcohol, and 37 percent have drunk in the past month, according to The Recovery Village, a Florida addiction treatment center.
These facts prompted the CCHS administration to make a change.
"When organizing this program, we looked to how society was changing, and we decided this was something we needed to address," Mr. Wallace said.
After CCHS Principal Dr. Kevin Calkins, Director of Athletics Mr. David Smola, and Mr. Wallace decided to institute a program, they consulted CCHS teachers, staff, parents, and students, who expressed support for the program, which took more than year to complete.
Although other schools use different methods other than random testing, the CCHS administration decided random testing promotes more fairness than only testing those students involved in extracurricular activities, which is the policy for many schools nationwide.
"We believe we should care about [whether or not all students] are doing drugs, not just the ones in extracurricular activities," Mr. Wallace said.
A common question regarding the drug testing is if students who take medically prescribed drugs will be affected. Although some results may return positive, the test results will be re-evaluated as needed after administration officials verify the use of medical or prescription drugs.
"If they are using [the drugs] for medical purposes, then it's fine," Mr. Wallace said. "We'll just verify that, and it won't be considered a positive test. Just because the results come back positive doesn't mean we automatically assume they are using something inappropriate."
Furthermore, a student who recently has been exposed to drugs but did not consume them directly may  worry about a positive test result. However, the testing process does not exactly test for the chemicals found in drugs. Instead, it tests for metabolites, substances formed after the body breaks down the drug during metabolism.
"The only way [the metabolites] could've gotten inside your hair follicles is if consumed the drug and your body actually broke it down," Mr. Wallace said.
The current cost for testing per student is unknown, but it is estimated to range anywhere from $50 to $100, Mr. Wallace said.
Although CCHS administrators predict the program will be met initially with a negative response from students, they believe the mindset will turn around once students realize the drug testing program exists to save the students from themselves.
"We are not trying to catch students doing something wrong," Mr. Wallace said. "We are trying to help them."
About the Contributor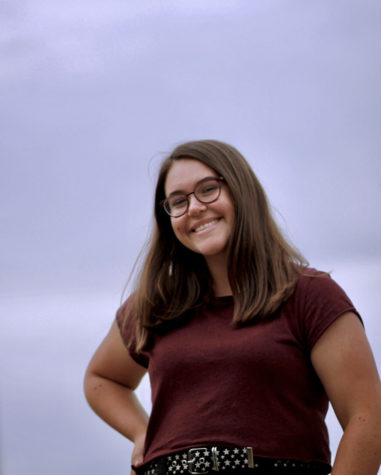 Angelina Hicks, Managing Editor
During my third school year on the El Cid staff, this time honored with the title of Managing Editor, I plan to spend every moment not only striving to...