Not just another month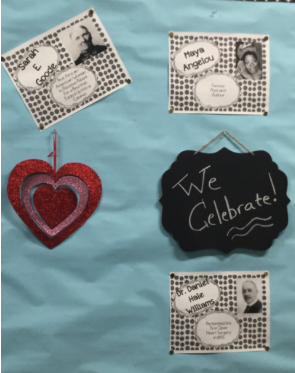 Hang on for a minute...we're trying to find some more stories you might like.
For Cathedral Catholic High School college counselor Mr. Torey Eason, Black History Month is more than just an annual observance.

"Black history is important to me because I identify as an African-American," Mr. Eason said. "Tracing back through our history and looking at all black people in America have been through…definitely gives perspective to where we are going, not only on a personal level, but also as a country."
Black History Month allows Americans to consider the achievements of black people throughout American history, including African-American contributions to American culture, innovation, and life. 
The origins of Black History month extend back more than four decades.

"Black History Month came about in the '70s because of the new status and agency of African Americans," social science teacher Mr. Don De Angelo said. "Black History Month is trying to look for a more diverse reality in history that can recognize examples of the historical narrative of how African Americans demanded agency and fought for the vote.
"Not only then do they gain their status and agency, but they then reveal to the population the deeper and richer reality that is history."

Although milestones in black history, such as the Civil Rights Movement or Dr. Martin Luther King Jr.'s "I Have a Dream" speech, may seem as though they happened a long time ago, Americans still need to work toward equality in much of the same sense that Americans fought for equality 50 years ago.

Black History Month helps Americans understand this continuous fight for equality.

"It's important to look at the past in order to know where to go for the future," Mr. Eason said. "Although our country has come far, there are still more ways we need to go."

Paying homage to black history and culture starts in the classroom, as well.

"I try to include black figures and argumentation all through the year so that [students] don't focus on black history only in February," Mr. De Angelo said.

As a community, students must learn about and appreciate black culture and influence.

"We have to push ourselves to be curious," Mr. Eason said. "It's okay to go and learn about black history and culture, and don't be afraid to ask questions."

One way to help the country move forward and appreciate black culture and the black community is to better connect to black culture.

Mr. Eason tries to remind students that even if they don't identify with black culture, they can still find connections to black history.

"There are many people who have influenced our society in positive ways," Mr. Eason said. "It's important to be aware of the contributions that have been made and to pay homage. Black History Month is not only for the black community, but to be connected to the culture of black people in American history and daily life as well."

Black history is incredibly important to American history, and it is important for Americans to understand and appreciate black influence on American history and culture.

"Black History Month is only focused during February," Mr. Eason said. "It starts with us individually to change and improve this."