The Week in Pictures: Jan. 4, 2016 – Jan. 8, 2016
Helping the homeless, enduring torrential tornadoes, and crushing University City, Cathedral's Dons had time for it all and in only half a week. The Dons are back at it as of Jan. 3, 2016, as they return to school from their two-week Christmas break. The CCHS faculty kicked the week off with makeup finals on Monday and showed our Christian spirit through staff service retreats Monday and Tuesday. Weather Tuesday broke the southern California drought and continued to hammer San Diego County with the first El Niño storm system to work its way through the Southwest. Students finished the week off with a stellar home game, pitting our own CCHS boys varsity basketball team against University City, where it won 75-26.
About the Contributor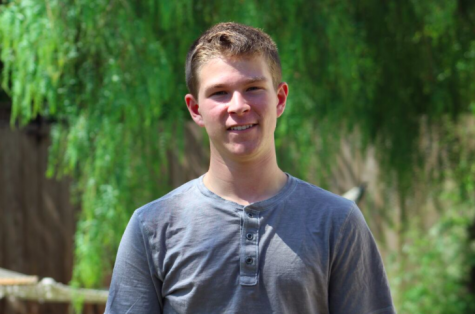 Cole Parsons, Photo Editor
My name is Cole Parsons, and I am thrilled to be a part of the journalism team at CCHS. This is my first year taking Journalism, but I have many years...