Dons share thoughts on San Bernardino attack and other mass shootings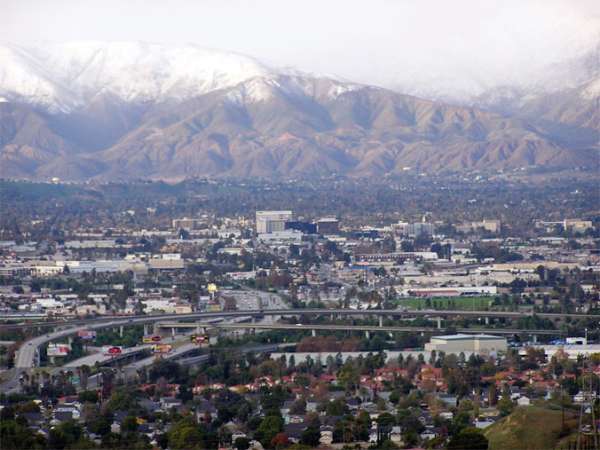 Hang on for a minute...we're trying to find some more stories you might like.
With acts of terrorism on the rise, many people feel on edge, wondering when and where an attack could happen next.
The latest mass shooting happened in San Bernardino, CA on Dec. 2, 2015, leaving 14 people killed and 21 injured. The event occurred at the Inland Regional Center, a facility that serves individuals with developmental disabilities.
The attack, police said, was an Islamic extremism-inspired terrorist attack initiated by a Muslim couple. In addition to opening fire, the couple planned to bomb the building, an action that was fortunately unsuccessful.
According to shootingtracker.com, there have been a total of 353 mass shootings this year, at least one shooting per day. These shootings have happened in a variety of places throughout the United States.
Cathedral Catholic High School students and faculty expressed different emotions regarding the shootings and their own personal safety. In addition to general sadness and fear, strong marks of anger have arisen.
"This is scary. I don't feel safe anymore," Maddy Gustini '18 said. "Attacks have happened in so many places that it can easily happen to my own community."
The closest mass shooting to happen near San Diego was the San Bernardino shooting. As a result, many people have shared their thoughts about how common and dangerous mass shootings have become.
"I think it's ridiculous," Katie Nicholi '18 said, in response to the number of mass shootings this year.
Four hundred and sixty-two people have been killed in 2015 thus far through mass shootings, an astonishing number of deaths in one year.
"I think they are indicative of an increasingly fractured society," Mr. Joseph Fowler, an English teacher subbing for Ms. Allison Collins this semester, said. "I think it is indicative of a disintegration in the American society. People no longer think they are part of one whole society."
A big misconception is that most of these shootings have been caused by ISIS, the Islamist militant group that has seized a chunk of land stretching from northern Syria to central Iraq. However, all 353 of these mass shootings have not necessarily been committed by ISIS or even a terror group for that matter. Some have been linked to terrorism, while others have been perpetrated by mentally ill people.
"I don't think all these shootings are from ISIS," Tori Martinez '18 said. "I think that most [shootings] are from people who are mentally ill and don't even know what they are doing, which is a very scary thought if you think about it."
Since the number of mass shootings have increased this year, people have become more aware of their surroundings and are open to learning safety tips for potential situations like the San Bernardino shooting. Students are encouraged to view the safety video below, which offers advice if one is trapped in this unfortunate situation.
http://www.sandiegouniontribune.com/news/2015/dec/04/what-to-do-fbi-active-shooter-run-hide-fight/.

About the Writer
Michaela Jacobs, Staff Writer
My name is Michaela Jacobs, and I am currently a sophomore here at Cathedral Catholic. This is my first year as an El Cid journalist. I enjoy playing field hockey and soccer here at Cathedral. My interests outside of school include going shopping, playing with my dogs, going to the beach and hanging out with...