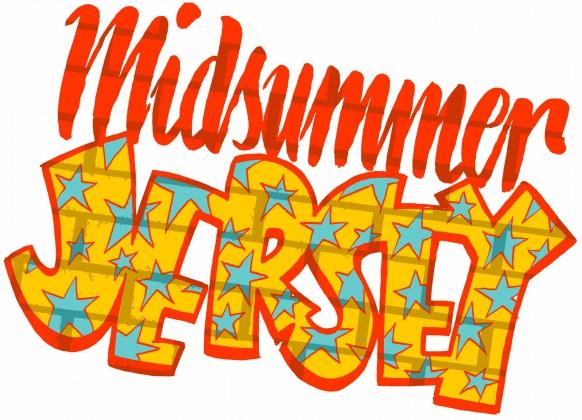 Cathedral Catholic High School Drama Department presents Midsummer Jersey in the Guadalupe Center this weekend.
"The cast, crew, parents, and Ms. Wilson all put so much effort into making this production happen it was amazing to see it all come together," junior Nicky Shanks said. "The people apart of the play have become like family and everyone did a fantastic job."
Lead by director Ms. Katie Wilson, the students starring in the show have been rehearsing since August, putting in all their hard work and dedication to this show, with rehearsals running from 2:30 p.m. to 8:00 p.m. this past week.
According to Wilson, Friday's opening night was a success.
The show is a humorous, modern retelling of Shakespeare's Midsummer Night's Dream, set in modern-day New Jersey. The story is about the marriage of the governor of New Jersey and high school crush love affairs. A powerful love potion and mischief comes into play one night, putting weddings and acting careers hanging and sending the lovers to the boardwalk with pop music and an iPhone obsession.
"This show is going to be one of the best yet, first and foremost because of the wonderful cast," senior Kennedy Didier, who plays Justine DiCarlo, said. "Everyone in the show, including our wonderful director Ms. Wilson, is committed to putting on a fantastic production and having the best time doing so."
Every year, the drama department puts on a fall show and a late winter/spring show, directed by Ms. Wilson. This year, the fall play is not a musical, as it has been for the past couple of years.
The spring show will be a musical. For more information about it and the upcoming auditions, students are encouraged to stop by Ms. Wilson's room. Her office hours are Monday through Friday from 7:30 a.m. to 8:00 a.m. in the morning and Tuesday from 2:30 p.m. to 3:00 pm.
"Everyone should definitely come see this timeless twist in one of Shakespeare's greatest works," junior Natalie Hynes, who plays Helene, said.

The last showing day is Sunday, Nov. 15, at 1:00 p.m.