Rugby team holds shoe drive to fundraise for Australia trip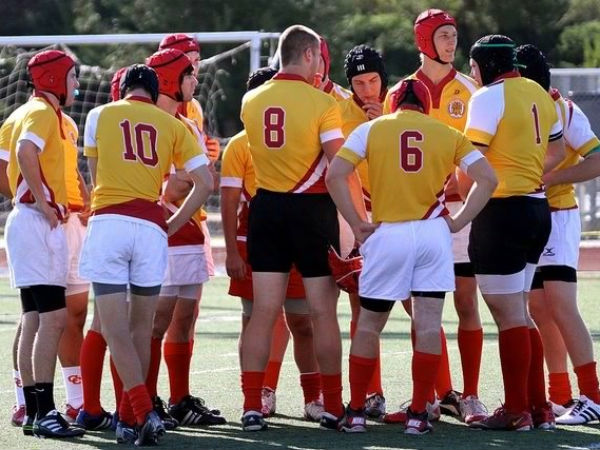 Hang on for a minute...we're trying to find some more stories you might like.
Over the past few weeks, you may have noticed the big red buckets located at the gates near campus. Those buckets will remain in their places until February 19th, the end date of the rugby team's shoe drive.
The shoes donated will be going to a good cause. "We are collecting used shoes to support the organization 'Shoes With a Heart'," said Rugby Coach Glenn Irvine. The rugby team is collecting shoes and will then sell them to this organization. The money they make will help offset the cost of their trip to Australia that they will make in March.
The team will sell the donated shoes and get paid by the pound. The shoes donated will then go to developing countries to help start small businesses. Aside from helping small businesses, this drive will also help the environment. According to the Environment Protection Agency, approximately 6% of landfills are textiles. Shoes, along with clothes and sheets, fall into this category.
The rugby team will be going to Australia with the goal to strengthen relationship between Cathedral and St. Laurence's School in Brisbane as well as another unconfirmed school in Sydney. "In the last 18 months, St. Laurence's has visited Cathedral twice," said Coach Irvine. St. Laurence's might not sound familiar, but you may recall the buzz on campus about visiting boys from Australia before Christmas break.
While there, our rugby team will be playing games at each school and will be staying with the players of each team. For eight days, they will be playing games and traveling from Sydney to Brisbane via bus. While there, they will also visit some popular sites.
So, if you're able to, don't throw away your lightly used pairs of shoes! Help small businesses and the rugby team by filling up those red buckets around campus.

About the Writer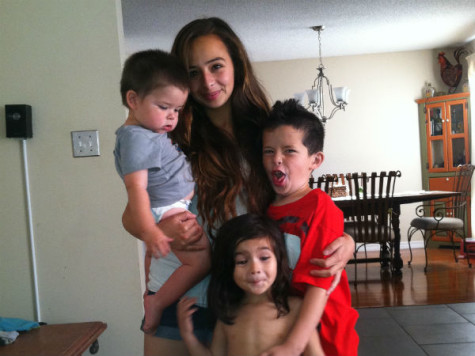 Diana Maldonado, PR Manager, Staff Writer
My name is Diana Maldonado. This is my 2nd semester at El Cid. I joined last semester of my sophomore year because Mr. Fares recruited me. I joined and instantly loved it.  When I'm not writing for El Cid I love to go out with my friends or spend time with my crazy puppy. I...