Science & Engineering Club hosts paper airplane contest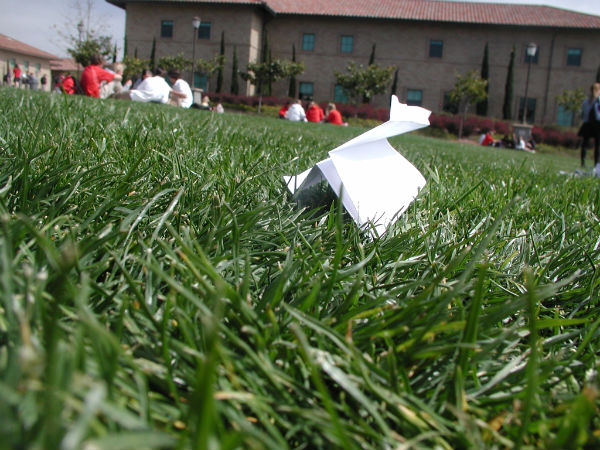 Hang on for a minute...we're trying to find some more stories you might like.
For the members of the Science and Engineering Club, crafting paper airplanes is much more than a form of entertainment.
"It's aeronautical engineering, and you need to design in certain way so its able to glide and go the furthest," said Matt Abrams, co-president of the Science and Engineering club.
For this reason, the club leaders hosted a paper airplane contest on April 18th.
Students participating in the contest built their own airplanes, using only the paper and supplies provided by the club. The goal was to build an airplane that went the furthest distance in the air.
"It was a big hit last year.  Besides, it teaches the students how to built a paper airplane using their imagination and creativity," said senior Dalton Case, co-president of the Science and Engineering club.
Senior Patrick Fitzgerald won 1st place and the prize of a $15 dollar gift card from Starbucks.  Patrick's airplane traveled a distance of about 80 feet.  Second place winner, Anthony Calluza, crafted an airplane that traveled about 60 feet.