Class of 2015 elects freshman class officers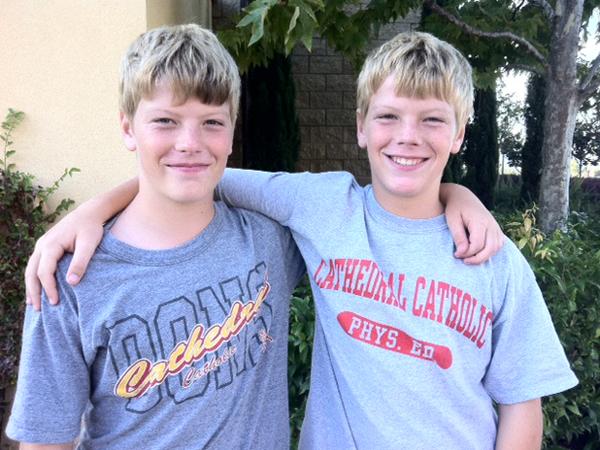 Hang on for a minute...we're trying to find some more stories you might like.
With the school year in full swing, the time finally came for the newest additions to the Dons family to elect their class leaders. Freshmen, now accustomed to the once foreign world of high school, had the chance to vote for their choices in leadership the week of October 3rd.
Over three hundred freshmen voted in the primary elections on Tuesday, October 4. Thirty-six candidates ran for four coveted positions on the ASB board, but only eight made it through to the secondary elections.
"I would make a good president because I have experience in leadership, know a lot of freshmen, and am good at connecting with people. I can help them to figure out what they want in high school," said Elizabeth Miller, who was confident that she would win the much-desired role of president.
Robbie Smith, another hopeful candidate, said, "I am the perfect choice for president because I am very reliable, trustworthy, and want to communicate with others on how to improve the class of 2015. My plan is to meet as many people as I can and try to make them realize that I can help them have a great freshman year."
Both Robbie and Elizabeth's colorful posters and pins could be seen throughout the school during the past few weeks, in addition to the elaborate and eye-catching campaigns of many other candidates.
"If I had won, I would have tried to create more bonding experiences for the students. I believe that this would have created a more enjoyable journey, and hopefully resulted in more participation from our class," said Brooke Zender, who ran for freshman class secretary.
Though Brooke, Robbie, and Elizabeth, along with twenty-eight other hopefuls did not make it to the next round, they still remain positive and are happy for those who made it through.
The top two contenders for each position were announced: Patrick Dohoney vs. Tim Melbourne for president, Adrianna Gutierrez vs. Scott Melbourne for vice president, Marika Vigo vs. Lindsey Heller for secretary, and Riley Marshall vs. Paige Kelly for treasurer. The secondary elections took place on Thursday, October 6th.
One of the top two candidates for treasurer, Riley Marshall, said, "I would be a good treasurer because I am responsible, I can handle money well, and I would be a good teammate for other officers."
"I would make a good president because I'm a role model," said Tim Melbourne. Tim and his twin brother, Scott, ran for president and vice president. There was wide enthusiasm among students at the prospect of twins winning.
"People were convinced they would win because they are popular to begin with; everyone knows who the Melbournes are and they are nice guys," said Vincent Llorente, who ran for president. He said that he was very happy for Scott, Tim, and the others who moved on in the race.
The winners of the election were Tim Melbourne for president, Scott Melbourne for vice president, Marika Vigo for secretary, and Paige Kelly for treasurer.
Mr. Chad Colden, the freshman ASB supervisor said he was "blown away" by the overwhelming response and eagerness shown by the candidates. "This year's elections were distinguished by the number of good candidates we had running for office, more than we've ever had," he said. "The candidates were prepared and organized, and I was very impressed by their enthusiasm."