What don't Dons do well?
Hang on for a minute...we're trying to find some more stories you might like.
More than 150 Cathedral Catholic High School students and family members gathered in the Claver Center Wednesday for the Spring Award Ceremony to recognize students for academic and extracurricular excellence.
Among the many recipients, Roberto Cano '19 received the Excellence in Spanish award for his outstanding progress in becoming bilingual.
"I am more than excited to have advanced my knowledge of Spanish this year by taking a Spanish course in my school," Cano said. "It was much more difficult than I expected, but I can certainly say that I have never been more satisfied with my bilingualism.
"I will never forget Spanish."
The event recognized CCHS students in the areas of academic or extracurricular achievement, including Engineers of the Year, CCHS Presidio Yearbook Award, and Literary Writing Achievement.
CCHS Principal Dr. Kevin Caulkins and CCHS President Mr. Steven Laaperi announced the award winners.

About the Writer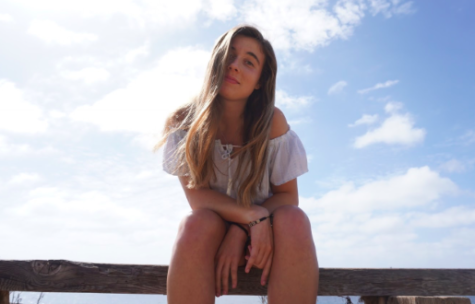 Riley Hetherington, Editor-in-chief
As my second year as El Cid Editor-in-Chief begins, I look forward to spending my senior year improving the newspaper and eventually leaving El Cid in...