CCHS principal earns doctorate
Demonstrating to all members of Cathedral Catholic High School community that learning is lifelong, CCHS principal Dr. Kevin Calkins earned a doctorate in educational leadership last week that he hopes eventually will allow him to teach on the college level.
 "[The doctorate] really was for my own growth and desire to learn more," Dr. Calkins said. "I was very interested in research. So, I pursued research. I do have the desire to teach on the college level, but if I did it, it would be in a part-time capacity."
Dr. Calkins received his doctorate from the Catholic University of America in Washington, DC. The entire program took him approximately five years, with the last 18 months revolving around the dissertation process.
Dr. Calkins ceremoniously will receive his degree in May.
"Every person I knew who had a Ph.D., I respected their knowledge," Dr. Calkins said. "I respected their ability to talk about topics very broadly, and I had a desire to have that capacity, too. So, it wasn't an original goal, but the more I wanted to learn and the more I came across those [people] with doctorates, I would think to myself they put in the work and I want to do that, too."
About the Writer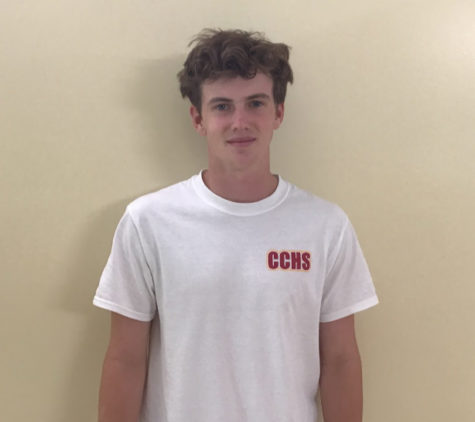 Cole Hume, Editor-in-Chief
Serving as Managing Editor for two years and writing more than 20 El Cid stories prepared me for the critical role of Editor-in-Chief, where I plan to...