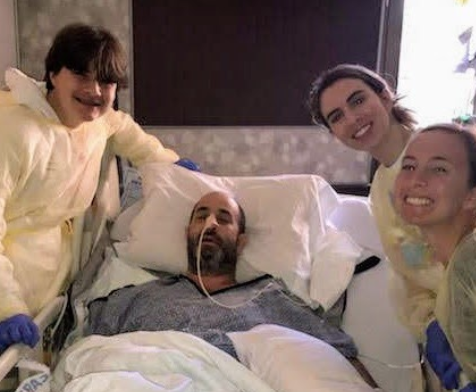 Photo by
Mr. Jason Gilbert, a U.S. Marine veteran and single father of three Dons, opens the door with a smile on his face and extends his left hand for a handshake. Immediately, his primary concern is hospitality as he offers food and drink. Walking, let alone standing is visibly difficult for Mr. Gilbert as he drifts to the kitchen. He looks tired but his tone is upbeat and disarming.
Eliza Gilbert '19 enters the kitchen and bubbly introduces herself, and Aden Gilbert '23 follows. 
A decorated Christmas tree stands parallel as the family sits down in the well-kept living room in their respective spots, ready to discuss the past few unbelievable months.