New position, same Mrs. B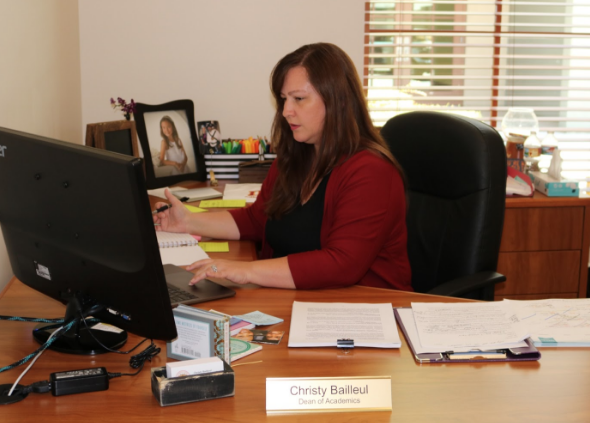 Hang on for a minute...we're trying to find some more stories you might like.
When Cathedral Catholic High School educator Mrs. Christy Bailleul began teaching 19 years ago, she never thought she would leave the classroom, moving away from her passion of teaching to administration.
However, she began this school year in a new position as Dean of Academics for juniors and seniors in an effort to constantly improve CCHS for students.
"I thought [being an administrator] was crazy town," Mrs. Bailleul said. "I want my own classroom, and I want my own students. What I want to do is to teach kids. I didn't want to be up there. Even as many as five years ago, I wouldn't have wanted [to be an administrator]."
Mrs. Bailleul felt the call to leadership when she served as English department chair for the last two years, discovering she enjoyed mentoring teachers. So, when the position opened, she felt excited when the opportunity presented itself.    

"When this position became available, I saw it as my chance to be that coach, that mentor to people I actually know and have worked with for 11 years," Mrs. Bailleul said. "This is my family here, and I care about these teachers. These are people I root for [to perform well], and they're special to me."

Mrs. Bailleul shares the dean of academics position with Mr. Jeffrey McMurtry, who oversees the freshmen and sophomores. Hiring from within CCHS offers many benefits, including keeping the community close, Mr. McMurtry said.

"We already share a lot of philosophy," McMurtry said. "We don't have to negotiate any of that, and we can start moving forward on what our vision is."

Mr. McMurtry and Mrs. Bailleul have worked together for years in the English department. As a result, they have formed a working relationship that allows them to utilize their skills.   

"It's not so much my vision that's important, but helping departments realize their vision," Mrs. Bailleul said. "I'm here to help them be the best teachers they can be."

Students loved Mrs. Bailleul in the classroom, and they already feel the loss. However, many understand why she moved on and still support her.

"I'm really excited for Mrs. B. because she's a great teacher, and I know she's going to be a great dean," Cindy Graf '20 said.  

Making sure students possess all the skills they need for college and their adult life remains the ultimate goal, Mrs. Bailleul said.   

"How we prepare our students, that's what we always need to work on." Mrs. Bailleul said. "Are we offering enough for every type of learner? Are we offering everything we should for our student to be successful beyond us, where they can look back and say, 'Thank goodness I went to Cathedral?' I'm there for the future of our students."


About the Writer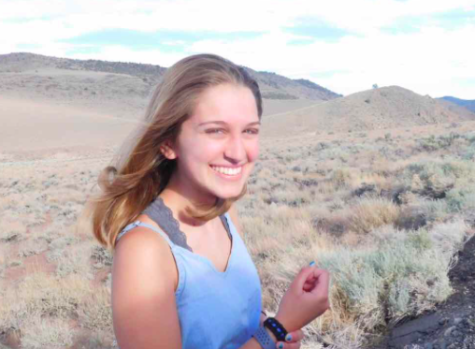 Sara Vechinski, Copy Editor
Since before I could read, words have fascinated me deeply. Throughout my life, I have been on a constant quest to expand my vocabulary and develop my literacy. My position as Copy Editor for my first year on the El Cid staff will hopefully accomplish that goal. The position excites me, as I identify with the small population of people who enjoy the rudimentary rules of grammar. As a junior at Cathedral Catholic High School, my dreams of majoring in education with an English minor rapidly approach me, and I look forward to polishing my skills beforehand with El Cid. Outside of the classroom, I dedicate the majority of my time to participating in field hockey and soccer. I play for both the CCHS varsity field hockey team and a club team. Field hockey has helped me develop important time management skills and effective communication. I aim to compete at a collegiate level, a goal that takes immense hard work and dedication, but I have never been one to back down from a challenge. Although I have never written as a journalist, I look forward to the new challenge and the new skill set this experience will bring.