Student counseling aides work with school counselors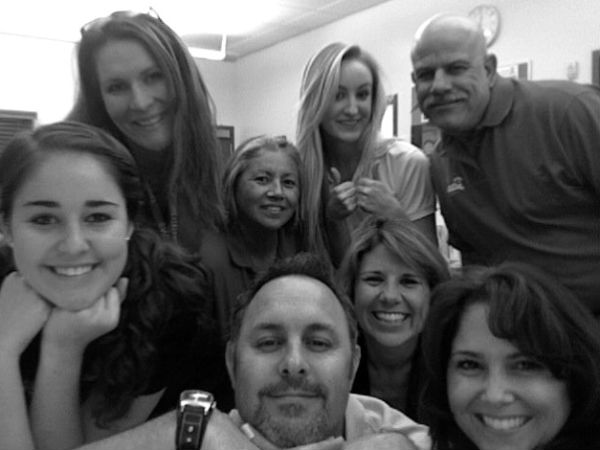 Hang on for a minute...we're trying to find some more stories you might like.
You see them walk into your classroom and deliver a green pass that you hope could excuse you from class, but who are these pass deliverers? They are the counseling aides of Cathedral Catholic High School. That's right; they help our reliable counselors with whatever they need and aid them in their duties, so they can work even more efficiently.
Their most important duty? Delivering passes.
When an aide receives a pass for a student, they are to ask if any other counselors have passes that need to be taken out. The aid then takes the pass and delivers it to the teacher in the addressed classroom.
The aides are always required to carry a specialized pass when they go out. Without this pass, the aides could get in trouble for being outside of class unexcused.
"Usually, we get about ten to fifteen passes per class period, but it varies depending on what time of the year it is," said senior counseling aide Carrie Ballard.
For example, during the beginning of semesters and college-applicant time, there are way more passes because students want to talk to their counselors about classes, requirements, and recommendations.
Counseling secretary Ms. Kari Hooker said, "We usually have two counseling aides per class period."
She also described the grading process. "It's a pass/fail class. As long as a student delivers all the passes, behaves, and doesn't constantly roam around the campus, s/he will pass.  Nevertheless, attendance and absences could affect their grade.
Counseler Mrs. Sharon Rubalcava laughed, "We have never had anyone flunk counseling. But we're not afraid to do it!"
When there are no passes to be delivered, counseling aides spend their time doing homework, socializing with the counselors, or merely relaxing.
Most of the students who are counseling aides came across the class because they had an open period for half a semester.
Carrie said, "I took aquatics and life-guarding first semester, so I wanted to keep my third period a fun one. That's why I'm here."
To apply for a spot as a counseling aide, students must talk to his or her counselor and have room in their schedule. Then, they must get approval from CCHS dean Mr. Robert Tubbs.
Ms. Rubalcava said, "We can't single anyone out."
The rest of the counselors agreed, "Yeah, we love them all!"
Junior counseling aide Bubby Beck said, "I love being a counseling aid. It's a free period where I can get some of my own stuff done and help the counselors. Plus they're all really funny, sweet, and always thankful."