What's Going on Between Hailey and Selena?
The world was thrown into a frenzy due to the public bullying of Selena Gomez throughout various posts on Hailey Beiber's socials, including TikTok and Instagram.
All the tension between the two influencers began after the breakup of the iconic Selena Gomez and Justin Beiber duo, otherwise known as "Jalena". The couple had been romanticized by fans worldwide. Many would say the two were destined, considering the relationship began when the two were only teens.
The pair could be seen all over social media and entertainment articles, covering simple, everyday activities such as going out on dates, attending galas, and singing songs together. The public perceived them as "couple goals" and were rooting for their success when the relationship slowly began to fall apart.
The couple's initial breakup took place in November 2012, due to their packed schedules. They reunited in 2014 but later called it quits. The two continued their dating life and careers, occasionally being called out for "writing songs about each other," as the fanbase assumes.
In an interview, Beiber stated that the breakup took a huge toll on him, "[The Breakup] affected us, especially when we are in front of so many people." He stated that the song he was working on at the time, All That Matters, was written in hopes of getting through the sadness of the breakup.
Selena also admitted to writing the song The Heart Wants What It Wants while working through the breakup. She stated that the song was "something girls need to hear, and it's something I'm willing to share with people."
In 2017, the two were spotted on a bike ride and later began to publicly post each other on social media. Eventually, they broke off once more.
"We were so in love. Nothing else mattered. We were all about each other. But when it's like that and you get your value from that, people will always disappoint you." Justin talked about the fallout of the relationship in a Complex Cover interview. " I learned a lot. I moved in with my girlfriend [Selena] when I was 18. Started my own life with her… It was a marriage kind of thing. It was too much at that age." He continued, "When stuff would happen, I would lose my freakin' mind, and she would lose her mind, and we would fight so hard because we were so invested in each other. Love is a choice. Love is not a feeling."
Bieber and Gomez seemed to shy away from talking about the breakups publically. Selena shared, "I don't like hiding. I do like to keep certain things to myself, but at the end of the day, I'm 18 and I'm going to fall in love."
Jalena's supporters were rooting for a reunion but their hopes were squashed when Justin proposed to Hailey in 2018, two months after his breakup with Selena. Fans were suspicious by the timing of it all, calling Justin a "cheater" and a "liar."
Hailey responded to the criticism, "I understand how me and Justin's relationship could look different from the outside." She continued, "That was a situation where I know for a fact that it was the right thing for them to close that door. They were not in a relationship at that time, but of course, there's a very long history there…. It has nothing to do with me. I know that it closed a chapter and I think that it was the best thing that could have happened for him to move on and be engaged and get married and move on with his life."
Justin and Selena broke contact until Justin was spotted in a car with Hailey, driving to a church after Selena was rushed to the hospital after a complication with her illness. The paparazzi caught glimpses of Justin breaking down in a church while praying for Selena.
Pictures show Hailey grimacing in the car as her husband remains in the church. Fans took up on this immediately and began to suspect hatred from Hailey to Selena.
Recently, Selena Gomez posted a video that went viral on TikTok, captioned, "I accidentally laminated my brows too much." Minutes later, Hailey posted a close up of her and Kylie Jenner's eyebrows on FaceTime. Kylie later posted a story of her labeled, "This was an accident?" Viewers immediately put two and two together to assume that they were making fun of the TikTok posted by Selena.
In the days followed, both Kylie and Hailey lost thousands of followers on all social platforms. Their comment sections flooded with hateful comments, backing Selena in the drama.
The issue got more serious when Selena posted in her story about the situation. "Hailey Beiber reached out to me and let me know that she has been receiving death threats and such hateful negativity. This isn't what I stand for. No one should have to experience hate or bullying. I've always advocated for kindness and really want this all to stop."
Since then, Hailey's fanbase has gradually declined, being unfollowed by other pop stars, actors and actresses, and influencers such as Miley Cyrus, Jenifer Lopez, Jenna Ortega, Olivia Wilde, and thousands of others. She has been avoided by reporters, poparazzi, and even the general public, when spotted on the street.
Leave a Comment
About the Contributor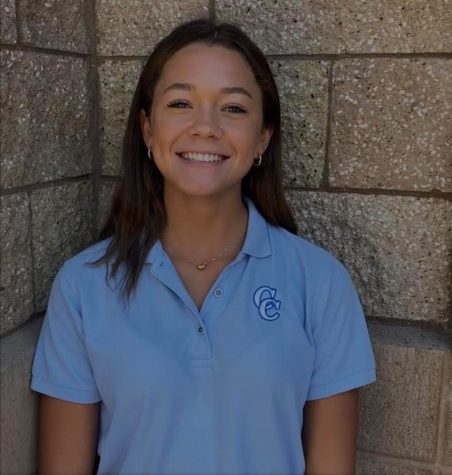 Amanda Miller, Staffer
Amanda Miller is a sophomore at CCHS. She was born in Hollywood, California than later moved to San Diego. She is half Venezuelan and hopes to visit her...