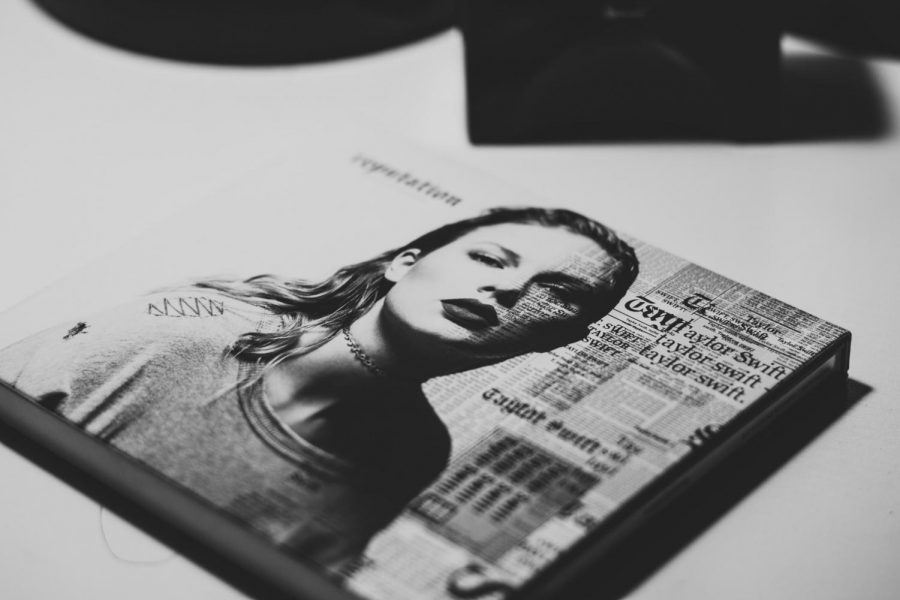 Raphael Lovaski
"We are never ever ever getting back together," "I shake it off, I shake it off," and "I knew you were trouble when you walked in,". All lyrics famously known from the artist, Taylor Swift.
Taylor Swift is an American singer-songwriter, who has made her name known to the world at the young age of 16 and only grew more popular from then on. 
At the early age of 14, Swift first signed with Sony/ATV as a songwriter. She was soon signed by Scott Borchetta to his Big Machine label and in the summer of 2006, she released her first single, "Tim McGraw". 
With the immediate success of Swift's first single, which spent eight months on Billboard's country singles chart, she continued to make a self-titled debut album and went on tour at the age of 16.
Swift began her career as a country singer, and her first album, Taylor Swift, was released on October 4, 2006. Swift's debut album swiftly became popular and sold more than five million copies worldwide.
In 2007, Swift won the Horizon Award for best new artist from the Country Music Association (CMA) and the Academy of Country Music (ACM) for Top New Female Vocalist in 2007. As a female teenage country singer, Swift trailblazed her way through the country music industry and related her music towards teen and tween audiences.
Shortly after the release of her first album, Swift released her next album, Fearless (2008). There was an immediate response, as it reached No. 1 in the United States and sold more than half a million copies within the first week of the album's release. 
The five singles that were released from the album thrived incredibly well in the US, as well as internationally. Swift's single, "You Belong With Me", became her second best-selling single and her highest position on the US Billboard Hot 100 at the time.
At the 2009 VMAs, not only was Swift invited to perform the song, "You Belong With Me", it was also nominated for the award Best Video by a Female Artist.
As 19 year old Taylor Swift experienced this once in a lifetime accomplishment, the feelings of happiness soon turned into anger and embarrassment, as Kanye West interrupted her speech. Instead of praising Swift, he acted childish and announced that another artist, Beyoncé, deserved the award instead.West's actions left Swift and Beyoncé in tears offstage, the crowd booing, and in the end West was escorted out the building.
Fearless later became the best-selling album, having sold over 3.2 million copies. Additionally, Fearless is the most awarded album in country music, one of which was the Album of the Year Award. Swift, 20 at the time, became the youngest artist to win an award at the Grammys Awards.
As Swift continued to release more albums like, Speak Now (2010), Red (2012), and 1988 (2014), she began to veer away from country music and towards pop. 
With the past of the VMAs continuously looming behind Swift's career, another incident sparked when in 2016 Kanye released his song, "Famous". In this song, Kanye wrote the lyrics, "I made that b*itch famous," in reference to Swift. 
This led to a lot of controversy over Swift's achievements in her career as a musician. With this one lyric in Kanye's song, it completely undermined her talent and success as a young female artist.
Though, Swift's success and talent is not only undermined by West's song, but even by social media. Swift is criticized as an artist for her songs only being relevant to her past relationships and her exes, and yet she is not the only one who writes about those topics. While it may have been a couple of lyrics, it had a dramatic result that catapulted Swift into a new era.
During Swift's so-called "reputation era", where she reinvented herself as a strong independent woman with the release of her album, Reputation, she had stopped giving interviews and made no appearances on social media.
Reputation was released on November 10, 2017 with having sold 1.2 million units during the first week of its release. One of the most notable songs from the album is "Ready For It". It wasn't until she went on her "Reputation Stadium Tour", where she finally spoke out about her feud with the Kardashian-Wests on opening night.
Following her reputation era, Swift continued to release more albums like Lover (2019), Folklore (2020), and Evermore (2020).
Now in the year of 2021, Swift re-released a new version of her 2008 album Fearless and named it, Fearless (Taylor's Version) on April 9th of 2021. 
Swift, who did not have ownership of her first six albums, attempted to negotiate with her old label, Big Machine, to gain ownership, but was denied. Scott Borchetta, founder of the Bog Machine Label Group, soon sold the label—with Swift's master recordings—to Scooter Braun, who Swift was not fond of for him reportedly bullying her and his close ties with Kanye West.
Swift, who was unable to take ownership of her own albums, decided to re-record her album to retain ownership of her own recordings. Thus, the albums: Fearless (Taylor's Version) and Red (Taylor's Version), were released. 
The term, "Taylor's Version" immediately gained popularity around the world and the music that came along with it received praise from critics. The release of her old songs sparked life into Taylor Swift fan's old and new alike. 
In Fearless (Taylor's Version), Swift brought back her country music roots and collaborated with artists, Meran Morris, Keith Urban, and Callie Caillat. On the platform Spotify, Fearless (Taylor's Version) tallied more than 50 million global streams within its first day on the platform and on Apple Music, its track earned the top ten spots of Apple Music's global country songs chart. 
Swift's newest album Red (Taylor's Version), which was released on November 12, 2021, showcased the following artists: Chris Stapleton, Phoebe Bridgers, Mark Foster, and Ed Sheeran. With this album, Swift reached the top of both the BIllboard 200 and Billboard Hot 100 charts for the third time.
Though trends come and go with time, Taylor Swift continues to demonstrate how she still remains a timeless artist that people around the world can still enjoy.