West Side the Best Side
The west side is the best side.  Not only because we have better rappers like Tupac and Snoop Dog, but also better fashion styles.
"I think the biggest difference between the east coast and west coast is the different vibes." Says Jesse Ferguson, who has lived in both New York and San Diego for several years. Ferguson says that in California, people tend to have a more relaxed and casual vibe. On the streets of California, you can see people wearing a down jacket, shorts, and flip-flops at the same time, especially in a beach city like San Diego, and no one will think these types of outfits are strange. There are no rules, it is all about comfort and casualness. Conversely, you can hardly see people wearing those items in New York City, where people are dressing much more formally, and elegantly than people who live in California. 
Ferguson shares his observation while living in both San Diego and New York City: " While I was working in New York City, I remember everyone dressing so nicely, that the men all wear suits or at least shirts with ties on, the ladies wear dresses, coats, and high heels. But in San Diego, people just simply wear a t-shirt and shorts, with sunglasses."
Ferguson says that he likes the style on the West Coast more because it is more comfortable and less stressful compared to the east, that people care about the comfort level of outfits the most, instead of how nice they look. I also agree with Ferguson that the west coast style is better because clothes are meant to provide the functions to make people feel comfortable and relaxed when wearing them. The relaxed and casual vibe also shortened the distance between people, so that people can talk and socialize in a more relaxed atmosphere. 
Ben Liu, a current junior in Cathedral Catholic High School, says that " the trend and fashion in California are just cooler." Liu believes that the teenagers in California, have a better taste of fashion compared to the teenagers on the East coast, that the style in the east is out of date and boring. " I think Californians have a better taste of fashion than other people in the nation because things like sneakers and street brands are culture here." Says Ben.  
Jeans and white Air Forces are the most fundamental items that almost every single girl in high school has, and for boys, it would be Vans and all other Nike sneakers. Sneakers in California means more than just a pair of shoes, but a symbol that represents the vibe of the state.
People living in California also have more access to fashion; many brands that are specifically favored by young people are located in California. For example, the brand Vans originated from California,  two out of four Supreme stores located in the United States, are in California, and Beverly Hills, one of the finest shopping places in the world, is located in Los Angeles. 
People in California are more easily influenced by the massive amount of celebrities and influencers living in the area. Influencers and celebrities usually are the leading power of fashion trends, as they live in California, other people who also live in this area tend to be influenced by those influencers, plus the convenient access to all the items. For instance, you might see sick Vans shoes worn by an influencer on Instagram, and if you want to get the same shoes like the ones the influencer is wearing, you can simply get those in Vans stores within literally every single shopping mall in California.
Leave a Comment
About the Contributor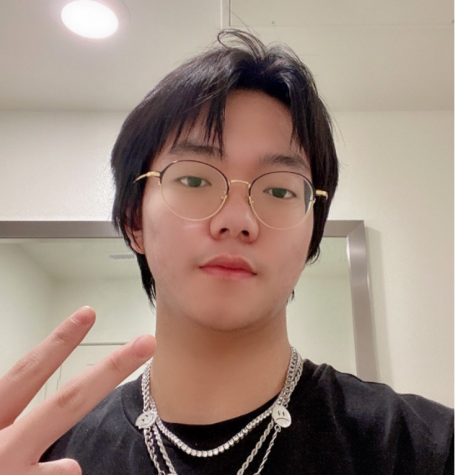 Zhenghao Yuan, Staffer
Zhenghao Yuan is an staffer for El Cid Online at Cathedral Catholic High School. Zhenghao started to have the passion for journalism at the beginning...