The best picture
Review of the Academy Award winning Best Picture film, Green Book.
Hang on for a minute...we're trying to find some more stories you might like.
A middle-class Italian bouncer from the Bronx looking for a temporary job meets a world-renowned African-American classical pianist searching for a driver to transport and to protect him as he continues his tour through the Deep South during the 1960s Civil Rights Movement.
Based on a true story, Green Book, an Oscar-winning Best Picture film, focuses on two men, Mr. Tony "Lip" Vallelonga and Dr. Don Shirley who exhibit different personalities, backgrounds, and challenges.
The men must overcome their differences and learn from each other in order to survive on their journey. Throughout their trip, they face racial prejudice and violent dangers, as well as friendship and comedy, all of which allows them to bond and to grow as individuals.
"I really liked the relationship the characters had and how vastly different the two were," Diversity and Inclusion Club advisor and CCHS religion teacher Mrs. Nina Schrimpf said. "In this scenario, they needed each other because one man needed money and the other man needed protection.
"Both men were on journey toward identity. One was racial identity and the other was educational identity. So, I liked the message about diversity that when you come together you can learn so much about who you are from somebody else."
The positive reviews Green Book received, with a 78 percent critic rating from Rotten Tomatoes and an 8.3/10 from IMBd.com, accurately reflected the movie's inspiring, unique, and entertaining storyline.
While both men begin their expedition acting in a condescending manner toward one another due to Dr. Shirley's African American background and Mr. Vallelonga's lack of education, they end their trip by learning valuable lessons from each other and by forming a forever friendship despite their immense differences.
The stark contrast between the movie's characters truly highlights their one-of-a-kind bond that spreads a message of inclusion and diversity to the audience.
The perfect balance between humorous and heart-warming experiences allows the audience to feel a range of deep emotions as they embark on this amazing journey with the characters.
"I thought it was really beautiful that in the end [of the movie] they showed pictures that the friendship continued on, and they didn't just leave each other," Mrs. Schrimpf said. "It was a relationship that witnessed to the power of friendship and what it can do."
According to esquire.com, some critics criticized Green Book's win for Best Picture at the Academy Awards, stating the characters do not accurately resemble the real life story of Dr. Shirley and Mr. Vallelonga, especially Dr. Shirley's overly uptight and critical character portrayal.
Additionally, critics condemn the movie for failing to acknowledge properly the importance of that period's green book, a publication that guided African Americans to restaurants, hotels, and gas stations with workers who were amenable to serving blacks during the 1960s.
These critics fail to acknowledge the importance of the broad stereotypes in the movie's plot line that accentuate the distinct dissimilarity between characters, allowing the audience to recognize their inspirational growth throughout the film. The trivial criticism regarding the use of the green book in the movie does not recognize the story's point in traveling to more dangerous areas of racial discrimination to display accurately the persecution African-American people experienced during the 1960s.
Overall, Green Book, which received Best Picture despite the controversies, evokes powerful emotions within the audience, and it leaves them thinking about the importance of relationships and acceptance, especially throughout this journey of a lifetime.

About the Contributors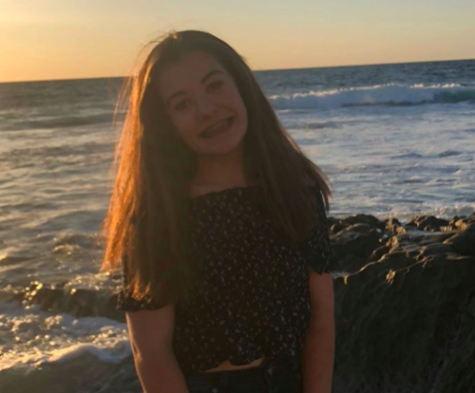 Lauren McKittrick, Assistant News Editor
With a strong passion for writing, I aspire to improve upon my skills as El Cid's Assistant News Editor this school year. While this opportunity allows...