Freddie Mercury will rock you
Hang on for a minute...we're trying to find some more stories you might like.
A sold out stadium is filled to the brim with cheering fans and operatic rock music blaring from the British rock band Queen. Many people were fortunate to experience Queen during its height and now a new generation of fans can understand those cherished experiences.
"I grew up listening to their music, and I am curious about their story," Emma McIntosh '21 said. "I think this movie is special because it not only gives the story of the band, but it also gives the story of Freddie Mercury's sexuality and experience with illnesses."
Bohemian Rhapsody, a movie expected to fill theaters to the brim, will be released into U.S. cinemas on Nov. 2.
The movie, directed by Bryan Singer, details Queen's musical journey along with the extraordinary life of Freddie Mercury, its lead singer played by Rami Malek.
According to IMDB.com, Bohemian Rhapsody describes Mr. Mercury destroying stereotypes and using his individuality to influence his fans, ultimately becoming one of the most unique and adored singers world-wide. The movie follows Queen's unexpected rise to fame through its iconic music and distinct sound.
The movie also explains Mr. Mercury's split from the band in order to pursue a career as a solo artist after being influenced by negative surroundings. Due to his career's downward spiral after leaving Queen, he decided to reassemble the band and put on a spectacular show at Live Aid, a dual-venue benefit concert held in 1985 to raise money for the Ethiopian famine.
Mr. Mercury, born as Mr. Farrokh Bulsara, spent the beginning of his life in Zanzibar, Tanzania with his family. At the age of seven, he began taking piano lessons and formed his own school band by the age of 12. After being forced to flee Tanzania due to a safety crisis, Mr. Mercury and his family moved to England, where he attended Ealing Art College. In England, he joined several bands until ultimately finding his Queen bandmates Mr. Brian May and Mr. Roger Taylor, played by Mr. Mike Myers and Mr. Ben Hardy, respectively.
Throughout his life, Mr. Mercury battled with determining his sexuality. While he struggled to deal with social conventions and internal shame, Mr. Mercury uniquely influences people to embrace their differences and destroy the stigma surrounding sexual orientations. Additionally, he experienced a fatal form of AIDS-related pneumonia at age 45, but he continued to inspire other people throughout all of his performances, according to HivPlusMag.com.
Ranking in the Top 20 on the iTunes albums chart, the Bohemian Rhapsody album is sweeping the nation with its infamous songs such as "Bohemian Rhapsody," "We Will Rock You," "We Are the Champions," "Under Pressure," "Another One Bites the Dust," and many more.
"I have heard that the movie will contain a multitude of [Queen] songs, which I will thoroughly enjoy jamming out to in the theater," Emma McIntosh '21 said.
Although Mr. Mercury struggled with an AIDS diagnosis that ultimately claimed his life, he managed to perform profoundly, thus allowing Queen to go down in history as one of the greatest rock bands of all time.

About the Writer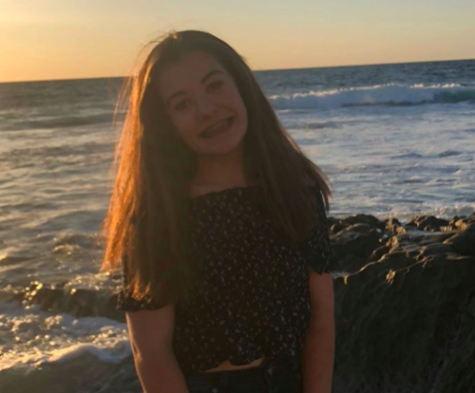 Lauren McKittrick, Assistant News Editor
With a strong passion for writing, I aspire to improve upon my skills as El Cid's Assistant News Editor this school year. While this opportunity allows...