No Oscar nomination here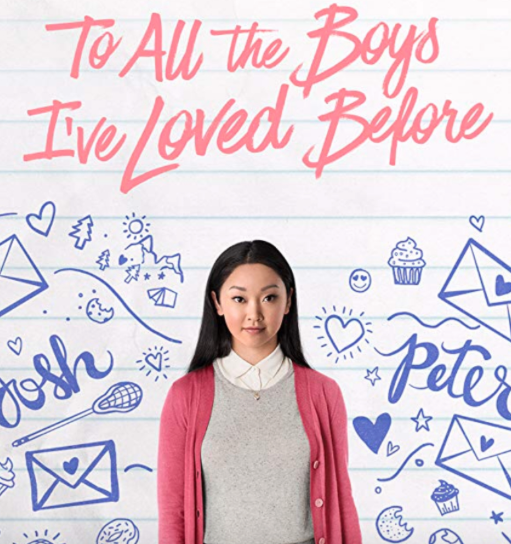 When it comes to teen movies, no one will ever confuse To All the Boys I've Loved Before with stalwarts such as Footloose, Clueless, or Breakfast Club.
To All the Boys I've Loved Before, directed by Susan Johnson, is a Netflix original adaptation of the 2014 young adult novel by Jenny Han.
The movie focuses on Lara Jean Covey, who is played by Lana Condor, as she comes to terms with her whirlwind love life after her secret love letters mysteriously wind up in the hands of her past crushes. One past love named Peter Kavinsky, who is played by Noah Centineo, decides he and Lara Jean should pretend to date in order to make his ex-girlfriend Gen, who is played by Emilija Baranac, jealous.
Throughout the movie, Ms. Covey realizes she must stop fantasizing about what her life could be and actually make her dreams a reality.
The movie generally received good reviews, with a 95 percent rating from Rotten Tomatoes and a 7.8/10 from IMBd. Millions of viewers have taken to their twitter accounts to express their love for the film, and critics from the publication Vox call it "the best teen romance movie of the decade."
However, To All the Boys I've Loved Before comes off as uninteresting, uninspired, and mundane.
The dry writing in this movie creates a lack of character depth, making it hard for the audience to have a connection with the already bland and emotionless lead characters, much less the secondary characters. Attempts at writing in characters' personality traits, or lack thereof, come off as awkwardly interspersed throughout the movie to no avail.
The movie heavily relies on Mr. Centineo's looks to entertain the audience and to carry the onscreen relationship between the lead characters to make up for their apparent lack of chemistry. Interactions between Ms. Covey and Mr. Kavinsky often end up void of emotion, and their relationship does not develop naturally, leaving the audience confused when things between them start to escalate.
The plot of this movie comes off as incoherent, boring, and predictable with no real twist. For example, Ms. Covey goes from fainting after realizing her letters were released to total nonchalance toward the whole matter for no apparent reason. This whole scene only increases the yawn factor and lack of logic evident throughout the movie.
To All the Boys I've Loved Before helps one appreciate the impact a soundtrack can have on a movie. In this case, the generic pop music only adds to the blandness and overall lackluster of emotions displayed by the actors.
However, cinematographer Michael Fimognari does a nice job of creating an aura of romance through his choice of visuals and colors to make up for the apparent lack of romance.
Overall, this movie does not meet the standard of an average high school teen movie. The relationship between Ms. Condor and Mr. Centineo seems strained, none of the characters have striking personalities, and the storyline carries immense awkwardness.
Netflix originals have surpassed HBO in Emmy nominations this year, with 112 nominations in total, according to The Atlantic. Immensely popular Netflix originals such as Stranger Things have won multiple Emmys and Screen Actors Guild awards.
Clearly, Netflix can produce high quality entertainment. So what gives? How can there be such a divide in the quality in Netflix originals, but a similar quantity of positive reviews?
Now more popular than traditional TV, Netflix boasts around 55 million subscribers in the U.S., most of them being young people, according to Recode.net. Not to mention, the Netflix basic plan starts at $8 a month compared to the average $100 cable watchers pay.
By harnessing its popularity and knowledge of its watcher's age range, Netflix has succeeded in producing low quality movies, but using its promotional techniques and large social media followings to make these movies widely received. The Netflix film To All the Boys I've Loved Before only adds to the current unspoken belief that new movies do not have to be good, just entertaining. With the ever increasing ways one can find entertainment, Netflix wants to gain the consumer's attention any way possible.
Frankly, this method of thinking insults the audience. Why should viewers have to expect mediocre movies?
They should not have to as members of the public must hold content creators to higher standards in the making of entertaining, quality movies, and shows.  
And the Oscar does not go to To All the Boys I've Loved Before.
Leave a Comment
About the Contributor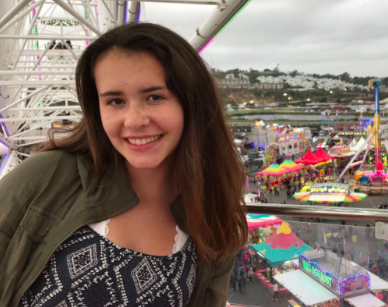 Lauren Boyer, Entertainment Editor
After an exciting year as the Photo and News Editor for El Cid, I will lead the new Entertainment section as the editor. I look forward to learning even...